So you can't find the house you want to buy, or you may be tempted to build your home yourself. In such a situation, you'll need to choose between a traditional house with brick and with a crew of workers on site for months, or you could go with a prefabricated house. Prefabricated houses come in shapes customized to your housing needs!
One of the significant advantages of prefabricated houses is that they are highly energy efficient. Their tight joints and state-of-the-art construction techniques make these houses last for longer. Its sturdy construction has earned them a reputation for being able to withstand natural disasters. The advanced design and insulation keeps heat away and reduces energy bills. Prefabricated houses can go onto a foundation like any other home. They can be high-quality, modern, and elegant, perfect for those who want a lower carbon footprint than the typical suburban home.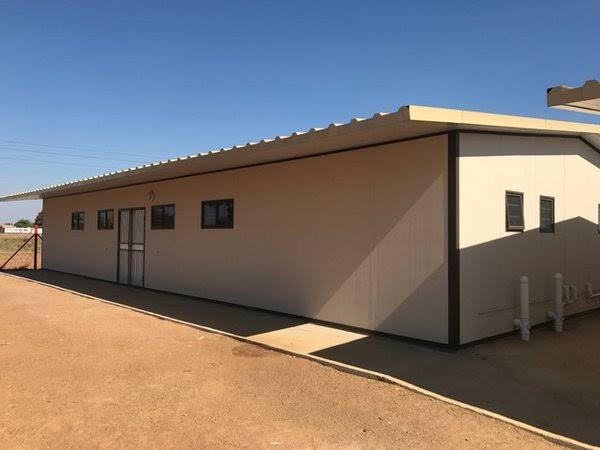 Faster construction and assembling is one of the significant advantages of prefabricated homes. All the components and parts of a prefab home are designed and manufactured in an industrial facility. They are delivered to your space, where qualified tradesmen assemble them. It goes up much faster because it is pre-built to specification. It means it will take just a few days with some skilled laborers on site. Much less chances exist that adverse weather or other factors can extend or delay the construction process by weeks.
It is evident that building prefabricated houses is generally less expensive than building a comparable home with brick and mortar. Also, you can save a significant part of your construction expenses related to labor.  It takes fewer laborers working over fewer days to make a prefab move-in ready.  Hence it saves your budget. Heating and cooling are more affordable with prefabricated houses than their counterparts.  You can get several pricing options for your prefabricated house. However, adding or subtracting various levels of fittings and customization could raise or lower the cost of your prefabricated house. Talk to the trusted manufacturer about cost-cutting strategies available to you.
Prefabricated houses are residential or commercial buildings that are produced in a factory off-site. The prefabricated parts are shipped to the site and installed on-site. Since insulated wall and roof parts are built with excellent quality materials in a controlled environment and checked by a quality control team, the consumer gets a better quality home. Contrary to popular misconception, prefabricated houses do not all look alike. Prefabricated houses have no design limitations. You can create any style of prefabricated house you wish.
The cost of prefabricated houses will vary depending on how much you're willing to do yourself and how much you outsource to others. If you are an ambitious home purchaser, then have trust to contact Afripanel– your one-stop solution for any prefabricated housing need in South Africa.